Supportive Care Services
Holistic Cancer Care
The Cancer Resource Center at Methodist Hospitals offers an array of programs designed to empower patients with the knowledge and skills necessary to participate in their medical care. A source of support and hope for cancer patients and their families, the Center focuses on the "whole" person". It offers a variety of educational, supportive, and interactive classes designed to complement the medical therapies the patient is receiving. Before, during and after your treatment, you and your family members are encouraged to take advantage of the many educational and support services available to you.
Services:
Resource Library
Cancer patients and their families find Internet access to educational programs and information, plus a wide selection of books, pamphlets and videotapes.
Exercise Consultation
Education about low-impact exercise that can combat fatigue and promote flexibility and movement.
Proper Nutrition
Our clinical dieticians and nurse specialists provide individual education on strategies for maintaining good nutrition during cancer therapy. Download cancer fighting food recipes:
Skin and Hair Care
Skin and make-up consultants are available to meet with patients one-on-one to address skin care basics and hair alternatives that may be necessary following different cancer therapies.
Pastoral Care
A clinical chaplain is available for spiritual counseling 24 hours a day.
---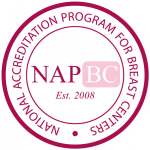 Methodist is the FIRST hospital in NWI to be accredited by the
American College of Surgeon's National Accreditation Program for Breast Centers.
---
Cancer Support Group
An information and support session about healthy eating, activity, stress management and coping during & after cancer treatment.
Southlake Campus, Pavilion B, Oncology Institute Resource Library
200 E. 89th Ave, Merrillville, IN 46410
By appointment: 219-757-7212
Genetics Counseling
Identify your potential health risks in order to make informed decisions. The counseling also helps identify your genetic results, and provides support throughout the process.
Southlake Campus, Pavilion B, Oncology Institute
200 E. 89th Ave, Merrillville, IN 46410
By appointment: 219-757-7212
Lymphedema Clinic
Patients with lymphedema of the upper extremities can learn proper skin care, diet and exercises, massage and other compression techniques.
Southlake Campus, Pavilion D
303 East 89th Ave, Merrillville, IN 46410
By appointment: 219-738-3500
Cancer Patients' Yoga Class
This class is specifically designed for people living with cancer and is taught by a Certified Hatha Yoga instructor. Hatha Yoga is the preferred yoga practice for cancer patients. It focuses on easy movement and body postures, meditation and breathing. Classes meet every other Monday. Southlake Campus, Cancer Resource Center, Pavilion B, 200 E. 89th Ave, Merrillville. For information, call 219-757-7212.
---
Methodist Hospitals Oncology Program
Southlake Campus:  Pavilion B, 200 East 89th Drive, Merrillville, IN 46410  •  219-757-7212