Beyond the Basics
Cancer Case Review Team
As patient at Methodist, you'll have access to innovative and advanced treatment modalities in cancer care. Your cancer treatment will be determined by a team of physicians and nurses from multiple specialties working together to review your diagnosis and customize the best treatment plan for you.
The team meets twice each month to review all available medical information for each patient to determine best treatments and provides a comprehensive report to your referring physician. Your referring physician may also participate in medical conferences that focus on your plan of care.
An additional component of the case review process is to determine individual patients' supportive care needs. Methodist provides comprehensive and coordinated support services to assist patients with the physiological and psychological aspects of cancer.
Patient Navigators
Masters degree-prepared nurses serving as patient navigators are an integral part of the Oncology Institute. In the acute and outpatient settings, these nurse clinical specialists direct, advise and answer questions to help patients "navigate" through the medical process. In addition to supporting patients and families, these nurses assist with community education, cancer risk assessments and cancer screenings.
Acute Care Services
Methodist Hospitals provides dedicated units for cancer patients who require acute care. Oncology-certified nurses provide specialized attention and detailed information to help patients best manage their treatment process. The nursing staff provides ongoing emotional support for patients and caregivers.
Rehabilitative Services
Methodist's Rehabilitation Center assists patients in achieving physical, social and emotional independence. Comprehensive outpatient rehabilitative services for cancer patients are dedicated to a holistic approach to care and include:
Lymphedema services
Ostomy services
Physical therapy
Occupational therapy
Speech/Language therapy
Incontinence program
---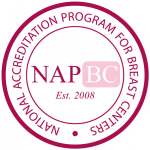 Methodist is the FIRST hospital in NWI to be accredited by the
American College of Surgeon's National Accreditation Program for Breast Centers.
---
Cancer Support Group
An information and support session about healthy eating, activity, stress management and coping during & after cancer treatment.
Southlake Campus, Pavilion B, Oncology Institute Resource Library
200 E. 89th Ave, Merrillville, IN 46410
By appointment: 219-757-7212
Genetics Counseling
Identify your potential health risks in order to make informed decisions. The counseling also helps identify your genetic results, and provides support throughout the process.
Southlake Campus, Pavilion B, Oncology Institute
200 E. 89th Ave, Merrillville, IN 46410
By appointment: 219-757-7212
Lymphedema Clinic
Patients with lymphedema of the upper extremities can learn proper skin care, diet and exercises, massage and other compression techniques.
Southlake Campus, Pavilion D
303 East 89th Ave, Merrillville, IN 46410
By appointment: 219-738-3500
Cancer Patients' Yoga Class
This class is specifically designed for people living with cancer and is taught by a Certified Hatha Yoga instructor. Hatha Yoga is the preferred yoga practice for cancer patients. It focuses on easy movement and body postures, meditation and brAZZeathing. Classes meet every other Thursday. Southlake Campus, Cancer Resource Center, Pavilion B, 200 E. 89th Ave, Merrillville. For information, call 219-757-7212.
---
Methodist Hospitals Oncology Program
Southlake Campus:  Pavilion B, 200 East 89th Drive, Merrillville, IN 46410  •  219-757-7212