Diabetes
Don't Let Diabetes Manage You
Presently, 23.6 million people in the United States have diabetes, and current trends indicate that one in three Americans will develop diabetes sometime in their lifetime. According to the Centers for Disease Control and Prevention (CDC), people with diabetes can prevent premature death and disability by working with their support networks and health care providers.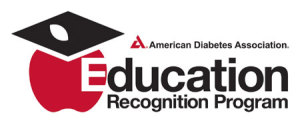 Methodist Hospitals is helping patients with diabetes take control of their disease and lead healthier lives. Designed to educate patients with different types of diabetes, our comprehensive Diabetes Self-Management Education Program provides targeted guidance and instruction presented by highly qualified, caring professionals.
Methodist's program is recognized and certified by the American Diabetes Association, Medicare, Medicaid and other commercial and private insurance providers. It has also received the prestigious American Diabetes Association Education Recognition Certification.
Seven Key Behaviors
Our comprehensive program helps patients manage their diabetes by focusing on seven key self-care behaviors:
Healthy eating
Being active
Monitoring
Taking medications
Problem solving
Reducing risks
Healthy coping
Diabetes Self-Management Classes
Comprehensive diabetes education involving all
aspects of treatment as well as prevention
of chronic complications. Physician referral required.
Wednesdays • 1 p.m. to 4 p.m.
or 5 p.m. to 8 p.m.
(First 3 Wednesdays of the month)
Southlake Campus
Pavilion D, 303 East 89th Ave.
Merrillville, IN 46410

Tuesdays • 1 p.m. to 4 p.m.
(First 3 Tuesdays of the month)
Northlake Campus 600 Grant St., Gary
(Meet by Booth #5 in Outpatient Registration)
To register, call 219-738-5802
A wide variety of topics related to diabetes are discussed. For persons with diabetes and their family members. Free.
Classes Meet
4th Tuesday of Every Month
10:00 a.m. – 11:30 a.m.
Northlake Campus Front Lobby Entrance
600 Grant St.• Gary, IN 46402
OR
4th Tuesday of Every Month
5:00 p.m. – 6:00 p.m.
Southlake Campus Pavilion D, Room 161
303 East 89th Ave. • Merrillville, IN 46410

For questions, call 219-738-5802

---
Methodist Hospitals Diabetes Services
Southlake Campus: Pavilion D, 303 East 89th Ave. • Merrillville, IN 46410  •  219-738-5802
Northlake Campus: 600 Grant Street • Gary, IN 46402  •  219-886-4444